Events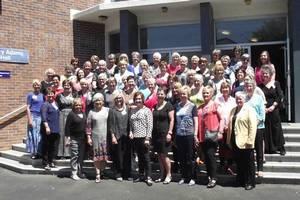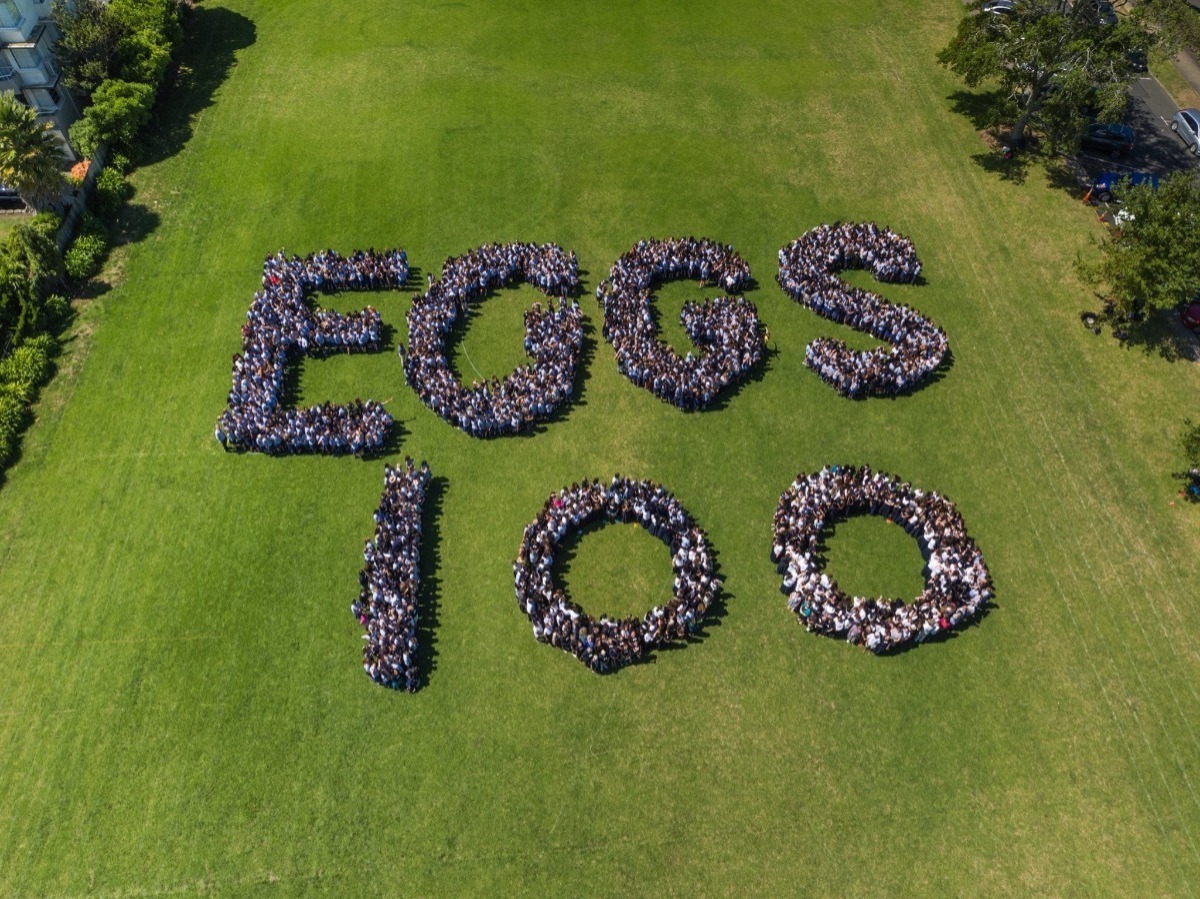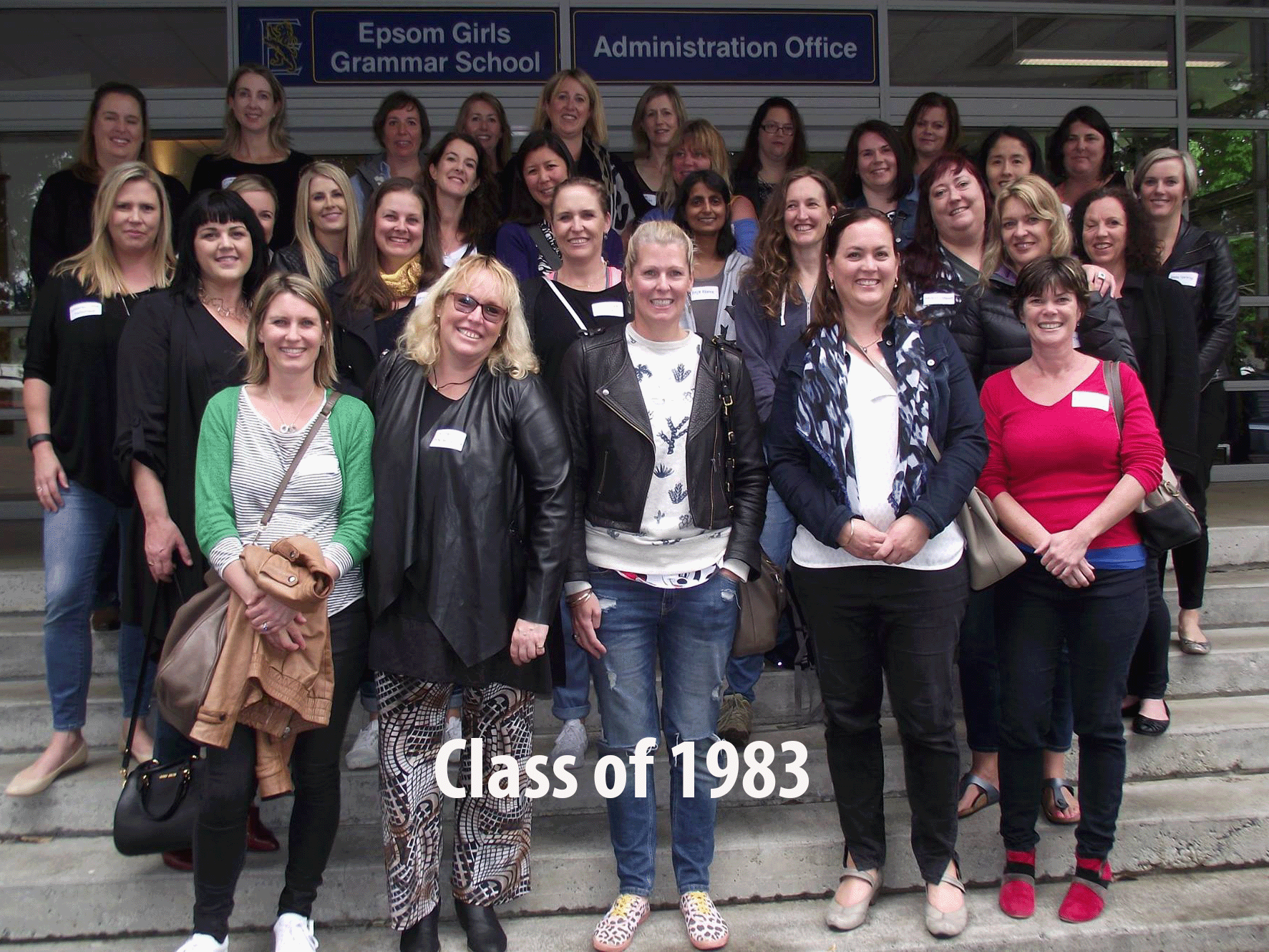 We hold a number of events each year. Some are annual events, others are special one-off fundraisers and social gatherings.
Annual Morning Tea:
Our Annual Morning Tea is held on the second Wednesday in April and is always a joyous occasion. The venue is Epsom House and it is an opportunity to mix, mingle and reminisce. There is usually a performance by current students, along with delicious food catered by Compass Group. Afterwards, current students escort small groups on a tour of the School grounds. If you have not been to Silver Road in a while, be prepared to be amazed at the positive changes that have happened around the site. The School has changed dramatically through the years, but memories are still strongly evoked by wandering the grounds and buildings. Paradise is as lovely as ever, especially in the springtime. Memorabilia is available for sale on the day, and there are always plenty of verbal memories to share. We welcome all Old Girls – if you come by yourself, you will not be alone, you will be amongst old friends!

70 and 60 Years On Luncheon Reunion:

Following the Morning Tea, we organise a special Reunion Luncheon, also held at Epsom House, for Old Girls who attended the School 70 and 60 years previously.

Decade Reunions:
Whilst the OGA does not organise reunions other than the 70/60 one mentioned above, we encourage any Old Girls who are keen to get their year group together to do so. We will aim to help with contact details, photos etc. The practise has been to hold corresponding decade reunions i.e. for those who started Third Form (Year 9) in a year with the corresponding number of the current year. However, any time is a good time to organise a reunion, so please do not be restricted by this. Contact us if you would like to organise a reunion for your year group and we can help you get the ball rolling.

Annual General Meeting:
Our AGM is held on the second Monday of June every year, in the evening, and is an opportunity to connect with fellow Old Girls, be a part of OGA business, as well as formally vote on important matters. We also acknowledge Honorary Old Girls at our AGM each year, which adds an element of delight and celebration. We held our 2020 AGM via Zoom due to COVID-19 restrictions and it was such a success (people could join from all around the country and the world) that we decided to also hold the 2021 AGM via Zoom. We enjoy meeting Old Girls on this occasion. Do not let the acronym AGM put you off or get you yawning – along with attending to business, this is a fun and friendly evening, and a great opportunity to meet other Old Girls in a relaxed environment. Zoom means this is an efficient way to run our meeting, without people having to go out on a winter's night - and it does mean people from far away can join us, as well as those who are near. Near or far … we want to meet you; we want you to meet each other – and the AGM via Zoom is an opportunity for this to happen. In time we may revert to in-person AGMs again but the fact doing it via Zoom means we can welcome more people from more places is a bonus and this may be how we continue into the future.
Please click the links below for past AGM Minutes:
2016 AGM Minutes 2017 AGM Minutes 2018 AGM Minutes 2019 AGM Minutes 2020 AGM Minutes 2021 AGM Minutes


Honorary Old Girls:
Every year at our AGM we acknowledge a number of Honorary Old Girls. It's always wonderful to recognise people who contribute to the School and OGA even though they weren't educated at EGGS.

Founders Awards Assembly:
The Founders Award is a prestigious one, made to a small number of past students annually and presented at Assembly. The purpose of the Founders Awards is to: provide inspiration for current girls at the School; bring the School and its alumnae closer together; broaden the School community's perspective on the major achievements of the School over time, and have a prestigious School alumnae award that is given out to truly exceptional women. Background Founders Awards were made annually from 1997 through to 2007. For several years no awards were made, but they were re-established in 2011 when we recognised the achievements of six former students. From 2012 to 2018 three awards have been made each year. Recipients' names appear on an Honours Board in the Administration Building. Recipients are selected by the OGA Committee and honoured at a special School Assembly in June each year.

Criteria for selection include: Exceptional and outstanding individual achievement, contribution or service in a significant area of New Zealand or world life; As well as having already achieved, should be likely to continue to achieve, and receive wide recognition for the work they have contributed to New Zealand or the world in their sphere; Will ideally have broken barriers and glass ceilings, expanded possibilities, and pushed boundaries and horizons on the national or international scene, for women specifically, in any field.

Graduation Dinner: This is a glittering gala-style occasion held in early December at Ellerslie Events Centre to farewell our Year 13 students – who then become our new Old Girls. This event is organised by the OGA and is not only a joyful occasion, with friends and family present, it also raises funds for our various activities and Scholarships. Each girl is acknowledged and congratulated when crossing the stage and the Deans give their farewell speeches to the girls – always entertaining. The Head Girl gives a speech and we also have a guest speaker who is an Old Girl. The OGA Graduation Scholarships are awarded on the night. The recipients of these do not know who they are so it is always a lovely surprise to announce these at the end of the evening.

OGA Centenary 2021:
The OGA celebrates its own Centenary in March 2021 and planning is underway for this, with a cocktail evening and morning tea being the feature events. If you would like to be involved, please contact us.

School Centenary 2017:
The School celebrated its Centenary in April 2017. It was a wonderful occasion, with a wide variety of events enjoyed by many. A history book was written to mark the occasion: Educating Women of Integrity: The Centennial History of Epsom Girls Grammar School by Pauline Farra – it is well worth a read and you can purchase it from the School. Many OGA Committee members were involved in the Centenary Committee (chaired by Julie Goodyer) and everyone worked hard to create a memorable milestone in the School's history.

Fundraising Events:
We organise various fundraising events. In the past we have run The Scriptor Series, welcoming authors to come and talk about their publications. We have held Film Evenings at The Rialto. Such events are always well-received and enjoyable, and they raise funds for specific projects and/or scholarships. If you have an idea or would like to organise or help with an event, please contact us.

Networking Events:
A recent initiative is to hold events for people in particular careers. We held a successful Women in Law event (June 2018) and this was followed up with a second event for women in the legal profession, especially those starting out, on 27th March 2019 and again in 2021. We would like to organise events for people in all sorts of careers, industries and fields of passion – art, engineering, music, education, IT etc. Contact us to let us know what you are interested in and we will aim to host an evening.

Overseas Alumnae:
We hold gatherings around the world when we can. We have held reunions in Sydney, London and New York. We are keen to expand our international connections and generate reunions in far flung places. Get in touch if you are interested in holding an international gathering.

School Prizegiving:
The OGA Co-Presidents attend both the Senior and Junior Prize-giving occasions at the School to present the special prizes. These are both always uplifting experiences and it is a joy to observe the incredible successes that the EGGS students achieve. The musical items are exceptional and it is wonderful to be a part of these formal occasions in the School calendar.